Before and After @ Boryana Rossa & Oleg Mavromatti. 2006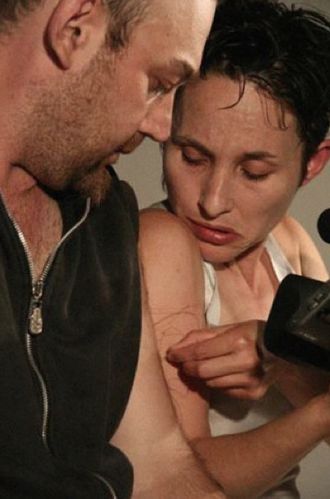 - ROSSA Boryana D. & MAVROMATTI Oleg, Before and After, 2006, performed at Wild Girls, Exit Art, NYC.
We stitch our bodies to each other with a surgical thread and try to walk around the gallery. The audience releases us from the thread at the end.