Gezwungenermassen/To Be Compelled @ BBB Johannes Deimling. 2003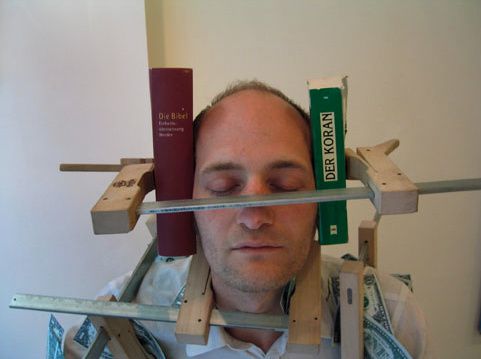 - DEIMLING BBB Johannes, Gezwungenermassen/To Be Compelled, 2003.
Galerie Schaschetzy/Graz, Austria/2003/60 minutes
Dressed with black pants and a white shirt I sit on a chair in the shop window of the gallery; at my feet two I carry two loaves of bread; 20 screw clamps are stuck to different parts of my body; they are attaching several dollar notes, the bible and the koran; like a sculpture and without moving I sit for a while.
Photos: Lucia Dellefant.