Image of München 8- Glockngspui @ Herma Auguste Wittstock. 2012. Munich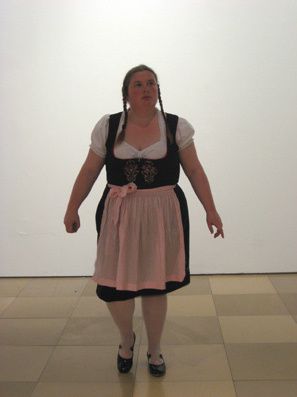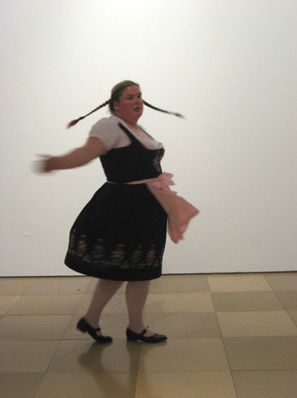 - WITTSTOCK Herma Auguste, Image of München 8-Glockngspui, 2012, Galerie des Künstler, München.
8 hours/live performance
On 13 sequential days I locally work each day on a new durational performance the Image of München series.
I wear a traditonal dress from this area and black tap-shoes. Variantly I click each second with the right and left shoe on the floor. But the rhythm change and the seconds become faster or slower. Each time when I count in my head that one hour is over I mince on the spot and strum with small bells which I hold whole time in my hands. Some minutes I spin on my own axis. I tap dance again. Only this monoton click is to hear in the next hour, till this hour ends and the bells ring out.
Photo/video: Herma Auguste Wittstock.