Marcus Fischer, boy to man @ Oreet Ashery. 2007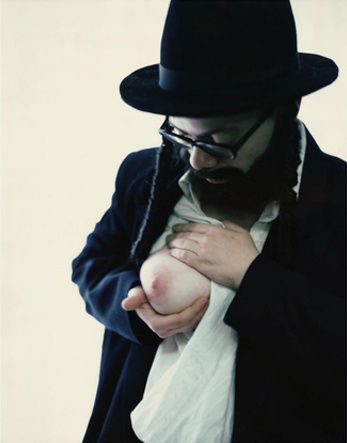 - ASHERY Oreet, Marcus Fisher, boy to man, 2007. 'Global Feminisms', Brooklyn Museum, curated by Maura Reilly and Linda Nochlin.
The work with my alter ego, the hybridic orthodox Jewish male Marcus fisher, includes videos, performances, interactions, intervention, new media work and photographic work. The work looks at the intersection of gender, race, religion and ethnicity and questions the nature of identity.