Releasing Concerns @ Colective de Performance Herois do Cotidiano. 2013. São Paulo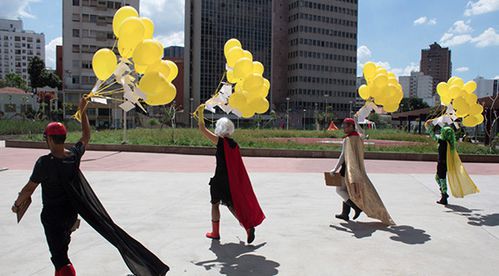 - COLECTIVE DE PERFORMANCE HEROIS DO COTIDIANO, Releasing Concerns, 2013, São Paulo.
Hemispheric Institute Encuentro, 2013. Photo. Alexei Taylor.
Residents of communities lacking resources, voiceless minorities, quilombos, prisons, homeless shelters, and hospitals will share their concerns with the heroes. There are fastened immediately to helium balloons and sent into the space together.
http://hemisphericinstitute.org/hemi/en/enc13-urban-interventions/item/2030-enc13-herois-do-cotidiano