The Last Valve @ Boryana Rossa. 2004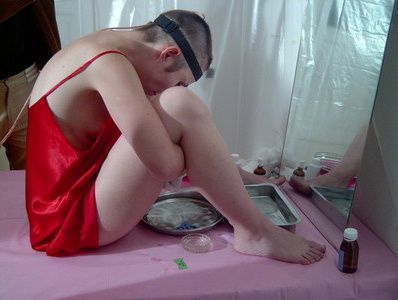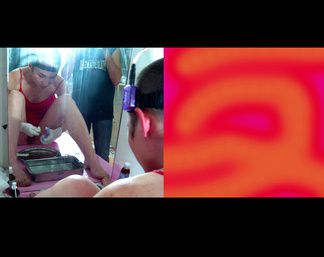 - ROSSA Boryana with ULTRAFUTURO, The Last Valve, 2004.
Boryana Rossa (1972, Bulgaria) is an interdisciplinary artist who works in the fields of performance and visual arts. In 2004, Rossa and the Russian artist Oleg Mavromatti established Ultrafuturo, an international group of artists engaging with issues of technology and science and their social, political and ethical implications.
Boryana Rossa sees her performance The Last Valve, in which she sews her vulva shut with surgical thread, as a manifesto for a future that is free of gender distinctions. Rossa was inspired by transgender models of sexuality, by sexuality hybrid human and animal bodies, and by the emergence of artificial robotic and biological cyborgs free of gender determinations. The video combines two recordings processes, a regular video recording of the performance and a process, which converts the electrical potential of the artist's skin into a video signal. The two recordings are given equal importance and are shown side by side.