The Scene is Public @ Coletivo Teatro de Operaçoes. 2013. São Paulo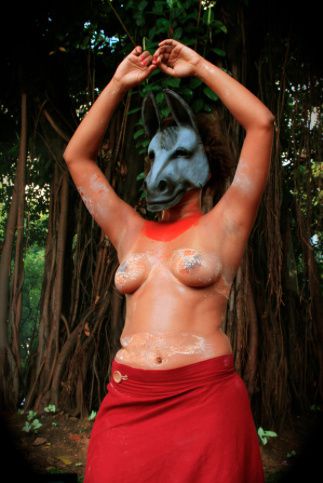 - COLETIVO TEATRO de OPERAÇÕES, The Scene is Public, 2013, São Paulo.
Public intervention. Hemispheric Institute Encuentro, 2013. Photo. Carlton Turner.
The privatization of the public scene. The theater of representative democracy, the mischaracterization of citizenchip transformed by its attachment to consumerism, money and the possession of goods. The transference of citizen's political power. A scene that, in discussing theatre itself and its structures, is constituted by a search for detachment of the big protagonist and big political stages, a gesture towards deviant micro-powers.
Colectivo Teatro de Operaçóes was created in 2009 by a group of young artists dissidents of the exetension programtheatre in prison (linked to UNIRIO), interested in investigating ways to combine art and micropolitical activism, using the body as a field of manifestation and the street as an area of intervention.
http://hemisphericinstitute.org/hemi/en/enc13-urban-interventions/item/2031-enc13-colectivo-operacois