Transfiguration Element Earth @ Yeni & Nan. 1983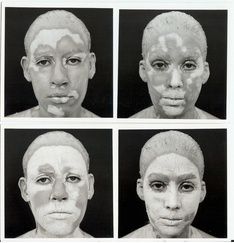 - YENI & NAN, Transfiguration Element Earth, 1983.
A woman's face appears, covered in clay. Little by little the clay starts to dry on her skin as the water evaporates. Successively, the artist lifts her wet hands to her cheeks to return the clay's elasticity and bright colour, refreshing it once again – a mask of flesh, earth and water visualising aging and renewing processes; a cyclical performance materialising the eternal cycles of life and death to which all human beings are subjected.