Ways to Play @ Erro Grupo. 2013. São Paulo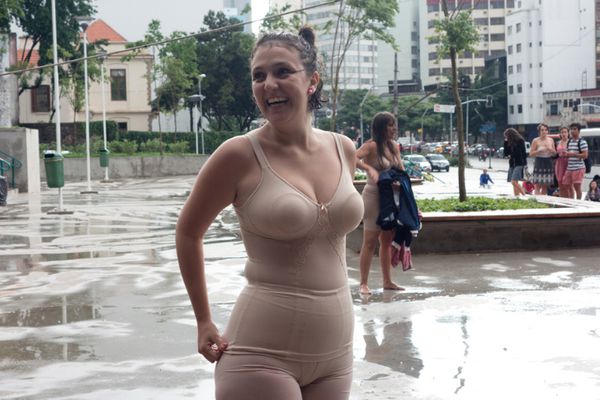 - ERRO GRUPO, Ways to Play, 2013, São Paulo.
Public intervention. Hemispheric Institute Encuentro, 2013. Photo. Julio Pantoja.
Ways to Play considers the aesthetic and disciplinary objectivication of the human body by exploring the streets as a field for an old popular game in brazil, the Cinco Marias. In contemporary society, we succumb to the seduction of borrowed attitudes, in a kind of non-authenticity, in fragments of attitudes chosen, almost unconsciously, from a range of dominant stereotypes.
Erro Grupo is well-known in Brazil for the multidisciplinary urban interventionism that they have developed since 200. The group develops street theater and urban interventions that deal with risk, violence, and peripheral performance, inserting art in daily life as political praxis.
http://hemisphericinstitute.org/hemi/en/enc13-urban-interventions/item/2035-enc13-erro-grupo-play